The Columbia Valley is a beautiful place to make wine. Especially Walla Walla, in the southeast corner of Washington, where many of the state's nationally known vineyards and wineries have their roots.
This area's winemakers and growers are known and respected for a willingness to help anyone with a passion for wine to learn and grow. They figured out years ago that working together, helps everyone. For decades, that has just been the way they do it in Walla Walla.
After years in the military, that ethic, working together to bring everyone along, is deeply ingrained in us and we were thrilled to find it here. We try to put that principle into practice at Lacewing Cellars by sourcing our fruit from vineyard owners with whom we have a personal connection.
Image Credit: RaeJean Crewse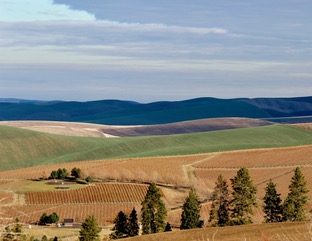 Image Credit: RaeJean Crewse
Whether at small vineyards like our own Fool's Prairie Vineyard or larger vineyards like Eritage, for up-and-coming winemakers to observe vineyard practices developed under the guidance of masters of this craft is amazing training.
The wide array and consistent quality of grapes we get to use in developing our winemaking skills in this area is almost unbelievable, as is the generosity and unselfishness of the world-class industry veterans who now call Walla Walla home.
Lacewing Cellars is young yet. We are still learning which vineyards grow grapes that suit our winemaking style, but we couldn't be in a better place or better company to evolve and grow.
More than 20 years ago, a soldier from Idaho stationed in Wisconsin said "Let's buy some land in Walla Walla for a vineyard. I want to do this wine thing in retirement." His wife said, "Let's get closer to our parents. You can probably grow grapes anywhere."
They put their fingers on a map between the two families' homes and landed in Stevens County, Washington, where agricultural land was affordable and grapes had yet to be grown. Thus began Fool's Prairie Vineyard.
You can grow grapes there, though we are still figuring out which varieties grow well between the late and early frosts. We are also learning how to "do" a dry-farmed vineyard four hours away from our home and jobs.
It's a labor of love and we are grateful to the friends and family that help us tend it!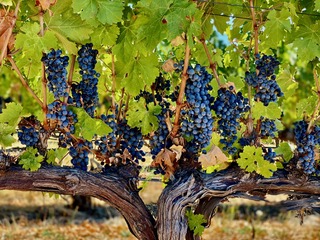 Image Credit: RaeJean Crewse
Lacewing in the Avista Connections Newsletter
"On a gently sloping sunny hill a bit outside of town, an unusual crop is beginning to take shape: row after row of wine grapes are leaning on trellises across the field growing the foundation for Fools Prairie Vineyard…"